Image

Weed-Free and Green Lawns by Lawn Care Experts in GA
If you want a lawn care service in Georgia that you can depend on to do the job right without locking you into an onerous contract, look no further! Our lawn treatment plans will provide you with everything you need for a weed-free and green lawn!
Lawn Care in Georgia
Here in Georgia with our variable weather and challenging growing conditions, maintaining a healthy lawn can be a real challenge. Our year-round weed control and lawn fertilization plans will keep your grass healthy and looking its best, no matter the conditions.
 
Save Some Cash Today!
Here at WinLAWN, we're acutely aware of the value of a dollar. That's why we go above and beyond to provide our valued customers with as many ways to save as possible!
Industry-Leading Lawn Care Products
Getting reliable and effective lawn care doesn't have to cost a fortune. We save homeowners and property managers time and money so they can focus on more important things. WinLAWN only uses industry-leading weed control and lawn fertilization products so your lawn will be the best it can be all year round!
Image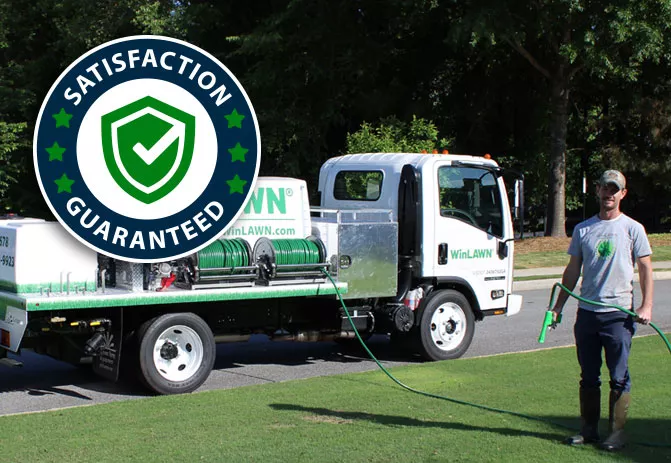 Our Lawn Care Service Area
We're a proud Georgia-based lawn care company that serves communities all across our home state. Since day one, we've made creating and maintaining Georgia's lawns our top priority and are ready to go to work for you today! 
Image