Image
Transform Your Roswell Lawn: Get Your First Treatment Free Today!
Lawn Care in Roswell
Transform your yard with our local lawn care services in Roswell, GA. We offer a variety of services to keep your landscape healthy and vibrant all year round. Our no-contract options ensure flexibility. Here are some of the services we offer:
Lawn care to keep your yard looking pristine
Fertilization to promote growth and health
Weed Control to eliminate pesky weeds
Aeration to improve soil health and nutrient absorption
Disease Control to prevent and treat diseases that thrive in Roswell's climate.
WinLAWN is not just another lawn care service provider. We are experts in the field of lawn care and our innovative treatment plans are affordable, effective, and custom-made for each of the major grass types in Georgia. Check out our lawn care programs below:
Our Standard Plan is science-based and includes 8 treatments per year that are strategically timed to provide pre and post-emergent weed control applications, along with professional fertilization throughout the year.
Our Premium Plan includes everything in the Standard Plan along with a 7-treatment program designed to help feed, grow, and protect your ornamental trees and shrubs.
Image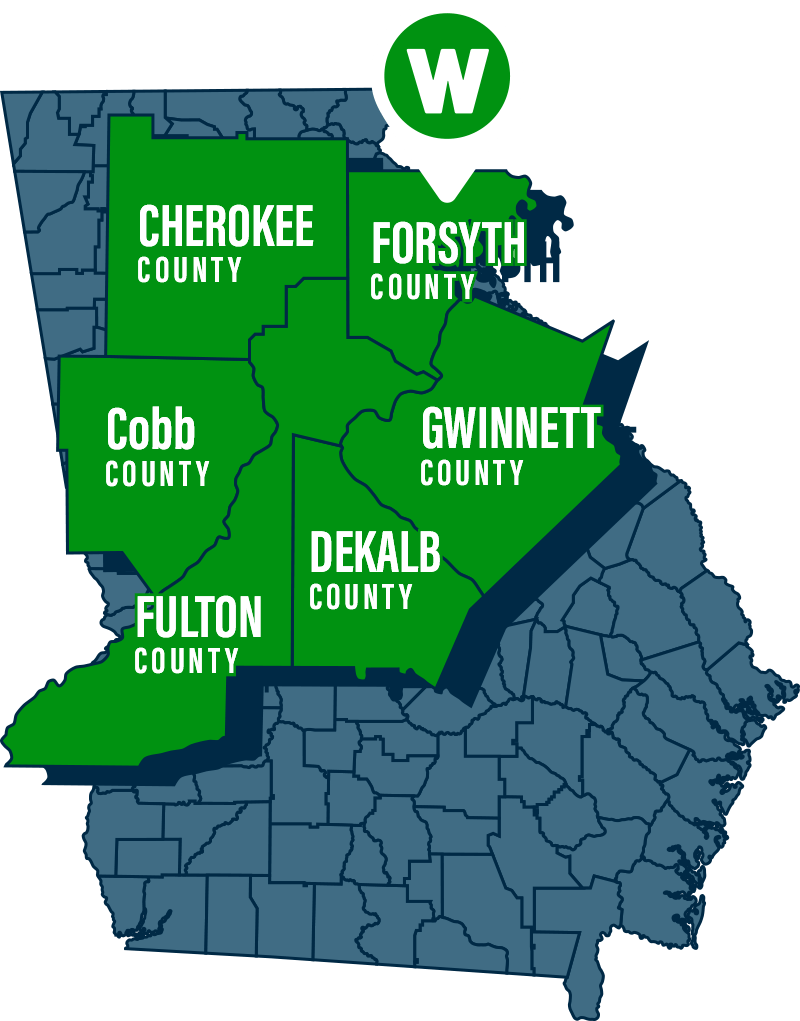 Weed Control in Roswell
Say goodbye to persistent weeds ruining your lawn with our guaranteed weed removal service. Our year-round weed control plan includes pre-and-post emergent treatments to prevent weeds from germinating, as well as weed control to get rid of weeds that have already taken root. Our service includes selective grassy weed applications to target those pesky invaders that are difficult to treat. With over a decade of experience and industry-best tools, our expert technicians will provide the most comprehensive coverage possible. We stand behind our work with a full satisfaction guarantee, so you can trust us to deliver results every time. Don't waste time and money on do-it-yourself products that can do more harm than good. Call us today to experience the WinLAWN difference!
Lawn Fertilization in Roswell
At WinLAWN, we know that a beautiful landscape requires more than just keeping weeds at bay. That's why we offer comprehensive lawn care plans that include fertilization services designed to give your grass the nutrients it needs to thrive. Our team of experts understands that different grass types require different types of fertilization, which is why we carefully choose our fertilizer blends to tailor them to your specific grass type. Our seasonally-adjusted applications ensure that your lawn has the right nutrients it needs throughout the year, providing year-round nutrition to keep your turf healthy and vibrant. With our fertilization services, you can expect a lasting, beautiful yard that you can be proud of. So if you're ready to take your lawn care to the next level, give us a call and let us help you achieve the beautiful yard you've always wanted.
Lawn Aeration in Roswell
Are you tired of looking at a dull yard? Our services in Roswell are here to help! Our lawn aeration and seeding services include:
Thatch removal for a healthier turf.
Seeding for long-lasting results.
Customized plans built around your grass type.
Industry-leading products and techniques.
Contract-free service for flexibility.
Soil, air, and water flow are improved for a healthier lawn.
Don't settle for a lawn that's less than its best. Our aeration service in Roswell can make your grass greener and more beautiful than ever before. Experience the difference today!
10